CATIA V7 hasn't been released yet. We don't yet know when it will be released, but here's what we do know. CATIA is a robust multi-platform software suite that includes CAD, CAE, PLM, and 3D design tools. Since it was first developed it has had a fairly consistent release schedule…
History
CATIA started as an in-house development tool for a French aircraft manufacturer back in 1977, after which its capabilities were extended for use in other industries. CATIA V1 was released in 1981, the same year Dassault Systèmes was incorporated. Versions 2 through 5 followed a routine release every 3-5 years. In 2001, after the first V5 release, Dassault switched over to a version-history system, which lead to a smaller annual releases. This is when the naming first began getting complicated. The naming system now follows an alphanumeric pattern: V for "version", number of the baseline platform, an R for "release", and the year of release.
The newest version, CATIA V6, came out in 2008 and has followed the same yearly version-history release pattern (and incremental improvements) as V5. However, it has been almost 10 years since V6 was released and engineers and designers everywhere are eagerly anticipating the presumed radical advancements that will be included in CATIA V7. Unfortunately, it looks like we are going to have to continue waiting, as there is no indication of an upcoming release date for CATIA V7.
Unfortunately, there is no CATIA V7 yet, but the newly released CATIA V5-6 includes some amazing advances.
Even though there is no CATIA V7, the latest CATIA V5-6R2017 (also known as CATIA V5-6) was released in March. But wait, why would the numbering go backwards for the latest release? We understand this naming pattern is confusing. Dassault explains that that "-6" in the name of this release was added to indicate compatibility between both the 5 and 6 platform versions. This latest release adds new features to the existing V6 portfolio, improves compatibility between versions, and enhances the 3DEXPERIENCE environment.
CATIA V5-6
CATIA V5-6 enables easy collaboration between internal and external teams using either version of the software. This release protects the investment that many organizations have already put into their CATIA system. Plus, feature level compatibility allows V6 models to be used and modified in the V5 environment while preserving parametric geometry and retaining defined features.
The latest version of CATIA enables seamless collaboration between teams using older versions.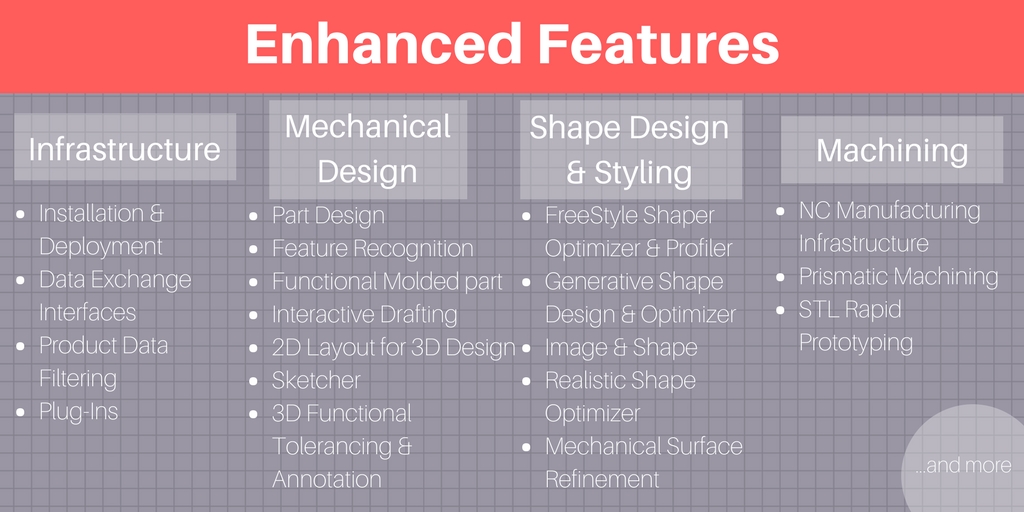 CATIA V5-6 utilizes the following products:
CATIA V6
CATIA V6 includes an extensive portfolio of products that can be used in a range of industries:
Systems Architecture: deliver products on time with tools that make it easy to model and compose complex products.
Design: powerful and intuitive tools allow designers to model, analyze, and visualize their aesthetic by easily manipulating shapes in 2D or 3D designs
Engineering: gain critical insight into the quality and performance of products early in the development process through digital prototyping with advanced analysis and simulation
Systems Engineering: shorten the gap between analysis and selecting the right solution by integrating product behavior into the product definition. This integration enables life-like simulation, which can be used to predict real-world performance.
3DEXPERIENCE
The CATIA 3DEXPERIENCE provides users with an intuitive environment for designing and engineering. It increases productivity by utilizing a context sensitive toolbar that includes workflows and access to the functions you need right when you need them.
CATIA 3DEXPERIENCE provides an intuitive environment for designing and engineering.
The 2017 release of the 3DEXPERIENCE works beautifully with CATIA V5-6 and includes some amazing features:
Advanced Visualization: realism rendering makes it easy for users to get a clear image of what their designs will look like in the real world.
Improved UX: increase efficiency and productivity with a customizable context sensitive toolbar.
Virtual Reality (VR): immersive VR features help designers by providing them with a spatial understanding of their product. Designers can then use this information and awareness to make quick and accurate decisions during development.
2D Photo to 3D Model: designers can take inspiration from existing objects with the photo-to-shape application. 2D photos are transformed into 3D models that can be refined, detailed, and modified as necessary.
Tools for Non-Specialists: non-design specialists can easily generate parts within the 3DEXPERIENCE environment. These parts can be can modified and optimized by designers, taking advantage of either the additive manufacturing or traditional manufacturing processes
Enriched Modelica Libraries: four new modeling libraries have been added specifically for system engineers. These new libraries include electrified powertrains, brushless DC motors, cooling systems, and HVAC systems.
So, there really is no CATIA V7?
Unfortunately, no, there is no CATIA v7 yet. Since it has been nine years since the initial release of CATIA V6 there is a chance that the next version could be out within the next few years. Luckily, even without a new version release, there are still plenty of features getting added and enhanced regularly. Given the current rate of technological advancement throughout the world, there are likely to be tools and features included in CATIA V7 that we don't even realize are needed yet.
We hope CATIA V7 will be released in the next few years.
Which version should I try?
If you are new to the CATIA family, we highly recommend starting with the latest CATIA V5-6 version. This way as you continue to invest in the solution, you won't miss out on the new features that help you stay competitive. Plus, since CATIA V5-6 is compatible with CATIA V5 you know that you will be able to easily collaborate with external teams using the older version. We also predict that once CATIA V7 is released, it will be easiest to migrate from CATIA V5-6 rather than an older version.
Partner with Us
We know that purchasing and deploying a comprehensive design and engineering suite is challenging. There are so many subscription and pricing options that it can be overwhelming to figure out which solution is best for your organization. But, when you partner with 3DSMAN, we help guide you through the process.
3DSMAN can help you understand the complicated packaging and pricing options available.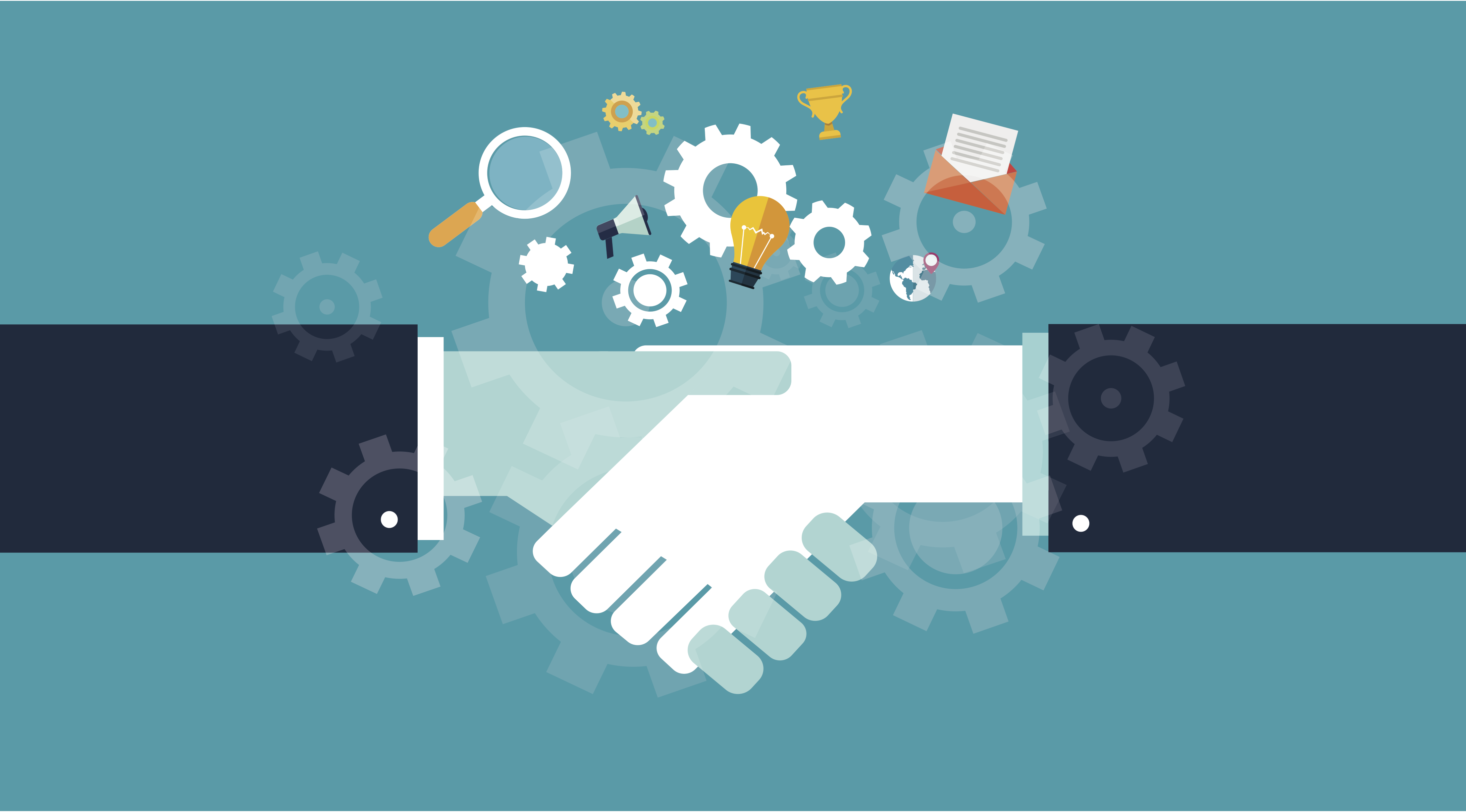 We can help you figure out which package option best fits your needs, and we will be able to support your transition into CATIA V7 once it finally comes out. By working with us you can be sure you have the advanced technological support you need to have an edge in the ever-evolving market.
Interested in purchasing CATIA V5-6 or signing up for a free trial? Contact us today.
Tags: