SIMULIA
Overview
SIMULIA accelerates the process of evaluating the performance, reliability and safety of materials and products before committing to physical prototypes.
SIMULIA is based on the market-leading Abaqus technology and is fully integrated into the Dassault Systèmes 3DEXPERIENCE Platform:
Design & Engineering
Manufacturing & Production
Governance & Lifecycle
3D Design
Interested in SIMULIA Pricing Information or a Free Trial ?
Primary Use Cases:
Multiphysics Simulation
Improve product design and foster collaboration with specialists.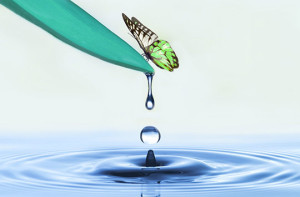 Provides everything you need for:
CFD
FEM
FEA
Co-Simulation
Solve Multi-physics problems involving:
Linear and nonlinear solids
Fluids
Heat transfer
Acoustics
Vibration
Low-frequency electromagnetics
Electrostatics
Coupled behavior between all of these physical responses.
Co-simulation with external products is provided extending the applicability even further.  Complex material behaviors in all domains are provided including metals, plastics, elastomers, soils, fluids, and other common engineering as well as high-tech material response.  Single part and complex assembly analysis is easy.
Key Benefits
All the geometrical functionalities for FE users to create complex geometry
Composites properties useful for FE simulation
Automatic mesh, rules based meshing functionalities. Use shareable tokens in batch mode.
Review & manipulate simulation model assembly structure, interoperate with 3rd party simulation models, result of model abstraction process
All within a single unified suite.
Modeling & Visualization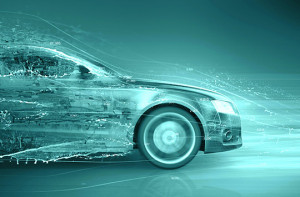 Create, assemble, mesh, model, complete, and learn about simulation models and their results
Easy enough for even non-specialists to use.
Capabilities include:
High-performance visualization for very large models
Batch and rule-based meshing
Collaborative assembly
Key Benefits
Easy-to-use powerful modeling and meshing tools including automated batch rule-based meshing
Create your own model or modify another
Query and investigate results to inform decisions
High-performance distributed visualization capable of handling the largest models
Engineering templates to allow you to follow pre-defined modeling guidelines
Full feature support
Design Simulation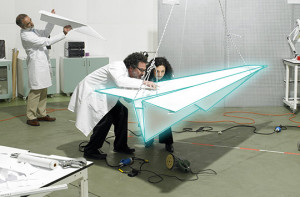 Improve product design and foster collaboration with specialists
Historically, simulation has been the domain of the simulation specialist. Today, customers no longer have to be convinced of the value of simulation and are pulling the industry to provide tools to broaden the value and applicability of simulation beyond the specialist.
SIMULIA's design simulation technology is tailored to meet the needs of the product designer. It functions directly within the design environment using familiar commands and UI.
SIMULIA's sophisticated simulation includes:
Part and assembly analysis
Realistic material behavior and product response
Scenario definition
Key Benefits
Simulate product performance in the design phase to make better-informed design decisions
Options presented to the user are intuitive and explained in the language of product designers
Based on same leading technology available to simulation specialists
Design Optimization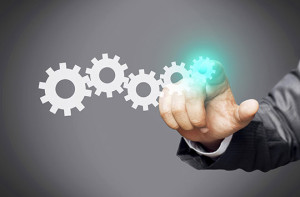 Improve the quality, efficiency, performance, weight, and cost of your product designs using automated design and design-space optimization technology.
Automatically create design concepts that optimize:
Weight
Performance
Quality
Eco-efficiency parameters
Key Benefits
Quickly define and set up structural optimization tasks
Automatically get optimum design concepts on weight, stiffness, and durability parameters
Easily and quickly improve your design without complex parameterization or error-prone simplification of your model
Reduce costs and development time significantly
Simulation Process Management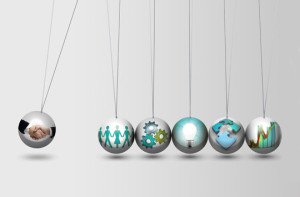 Maximize product quality early in the development process by doing product analysis and simulations during the most critical stages of design.
Study your design's behavior and explore candidate design alternatives, all from within the design tools.
Capture, re-use, re-purpose, and re-apply simulation methods developed by your simulation team throughout the enterprise. Simulation Process Management allows a customer to go from single methods applied only once within the simulation team to reproducible methods applied every time throughout the enterprise.
Key Benefits
Save time on simulation errors and server crashes with intelligent resume
Drastically reduce prototyping costs and development time
Quickly assemble almost any software or data source by graphically connecting the inputs and outputs together
Access the entire simulation creation environment with a lightweight dashboard
Save time by connecting simulation results to project management toolsets
Improve product quality and robustness with thorough analysis
To Purchase or For More Information:
Contact us to today to purchase, for SIMULIA Price Information, SIMULIA Trial, or to learn more about how SIMULIA can enhance your design process.
3DSMAN can help you integrate SIMULIA leveraging industry-specific expertise including: