EnvisionTEC: Highest Resolution 3D Printer
One of the greatest challenges for using 3D printers for high-precision use-cases like Aerospace & Defense, and BioScience & Medical Devices is that most 3D printers have relatively low printer resolution. This results in rough edges, extensive post-processing, and a lack of suitability for creating finished products.
EnvisionTEC: The highest resolution 3D printer you've ever seen.
EnvisionTEC's revolutionary high-resolution 3D printers change all of that. All of EnvisionTEC's 3D printers are very high resolution… with native resolutions ranging from .03 – .1mm (30 – 100 µm)!
Need a high-resolution 3D printer?

EnvisionTEC prints down to .03mm accuracy with a wide variety of materials and minimal post-processing!
A wide variety of high-resolution 3D printer materials
EnvisonTEC offers dozens of compatible materials with a wide variety of properties:
ABS in a wide range of characteristics including high impact
PolyPro: tough and flexible photopolymer representation of polypropylene
E-Glass: transparent high strength plastic
Photosilver: ceramic filled photopolymer
Specialty materials for molds
Specialty materials for direct investment casting
Specialty dental and medical materials
High temperature materials
The variety of material is too large to list here. Just call us at 1-630-451-9033 or email us with details on your use case and we can discuss possible EnvisonTEC materials including specs and volume pricing.
Major Product Families
There's a printer family to support your use case.
Micro Family

The smallest 3D printer
with the highest resolution.
Low cost
Sits on desktop
Build Platform up to: 140 x 79 x 100 mm
Maximum XY Resolution .03mm
Perfactory Family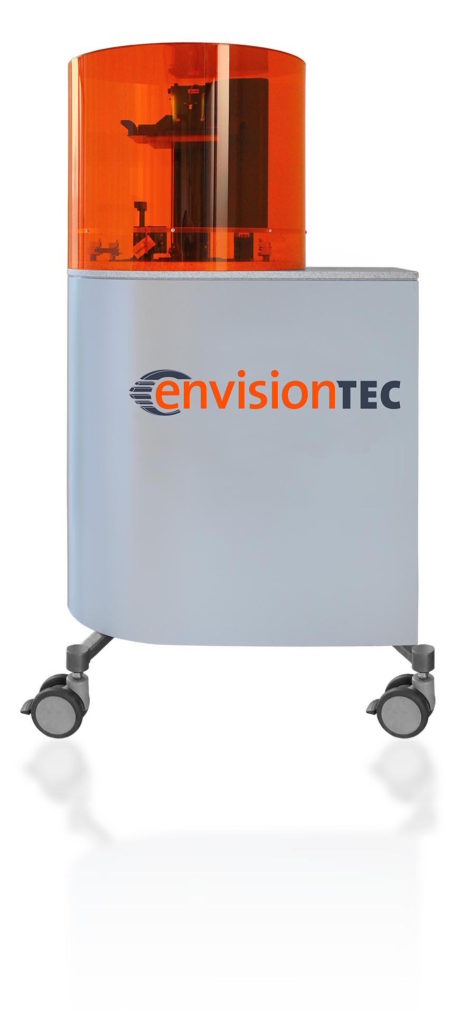 Unbeatable price-to-performance ratio.
Economic materials.
Can run unattended.
Suitable for direct manufacturing through rapid casting
Build Platform up to: 192 x 120 x 230 mm
Maximum XY Resolution .042mm
3SP Family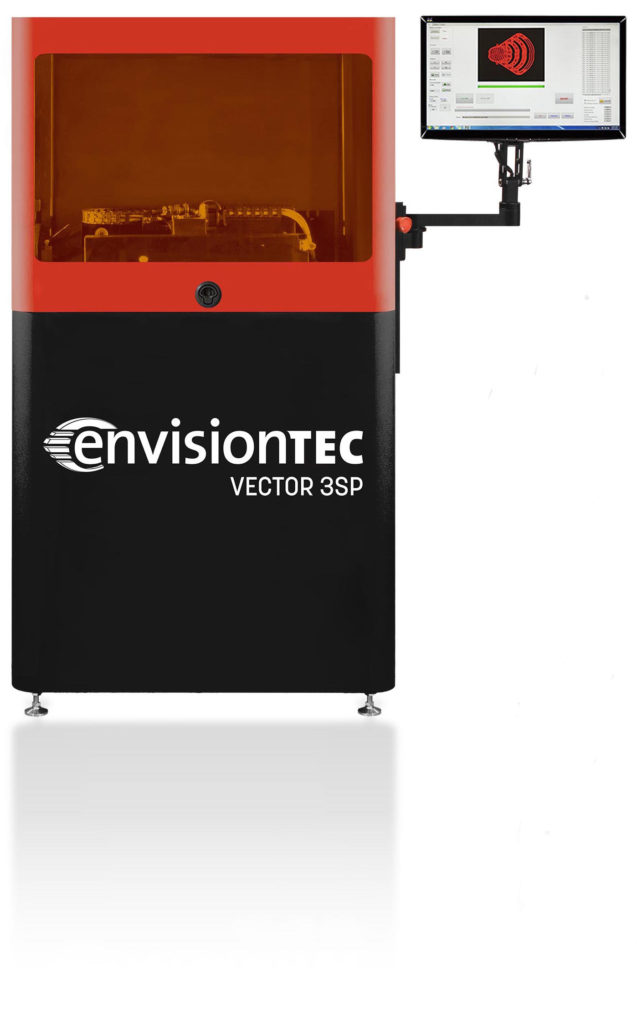 Large-scale precision manufacturing
Economic materials.
Can run unattended.
Suitable for direct manufacturing through rapid casting
Build Platform up to: 457 x 457 x 457 mm
Maximum XY Resolution .05 mm
German Precision; American Support
Ever since EnvisionTEC rolled out their first 3D printer in 1999, they have been known throughout Europe for the high reliability of their printers and the precision of the components and manufacture that their 3D printers produce.
3DSMAN is thrilled to be able to bring our design and manufacturing customers this high quality German product alongside our own localized sales, service, and consulting.
Need Strength over Precision?

If you're looking to print strong 3D parts, check out the Mark Two 3D composite printer. It's capable of printing composite parts made of nylon, Kevlar, fiberglass, and carbon fiber. The resulting parts have a higher strength-to-weight ratio than Aluminum!