FloEFD from Mentor Graphics is a heat transfer and fluid flow simulation analysis program that embeds directly into multiple CAD programs, including CATIA. This complete integration removes much of the complicated numerical calculations and meshing overhead that comes with traditional computational fluid dynamics (CFD) tools. FloEFD allows you to work directly on your CAD models, significantly simplifying the meshing and simulation processes.
FloEFD is a heat transfer and fluid flow simulation analysis tool that can embed directly into CATIA.

Advanced Tools Included in FloEFD
FloEFD is the essential program for dealing with heat transfer and fluid flow simulations. It is easy to use, has robust convergence criteria, and includes streamlined workflows. Plus, it includes that following advanced features:
Embeds directly into your CAD software: FloEFD directly embeds into numerous CAD programs including CATIA without data translation, allowing engineers to conduct analysis in the same environment as design. This speeds up the development process by removing the need to repetitively apply boundary conditions and material properties.
Parametric comparison tools: Quickly and easily understand the impacts changes in boundary conditions and geometry have on your overall design. FloEFD includes tools that generate comparative numerical values, graphs, images, and animations for easy analysis and optimization.
Automate Cartesian meshing: FloEFD includes fast and automated Cartesian meshing capabilities that are perfect for heat transfer, mass transfer, and fluid flow simulations. Meshing is essential for realistic simulations that require rotating equipment and transient flow behaviors but manual meshing can be extremely time-consuming. Automation significantly speeds up the design and development process.
Intuitive user interface: FloEFD includes a graphical user interface (GUI) with intelligent automation. It includes an analysis wizard and provides real-time feedback, all within an interface that uses standard engineering terms rather than indecipherable jargon that can slow you down.
Advanced tools allow engineers to optimize designs and decrease development times.
All of these features provide engineers with a strong stimulation solution that makes it easy for them to optimize designs while speeding up development times. The following success stories are just a few of many examples that show exactly how various features and tools within FloEFD can help engineers improve and optimize designs.
Explore External Aerodynamics
In our first success story, an aircraft engineering team used FloEFD to explore and optimize external aerodynamics for increased racing speeds in the Red Bull Air Race World Championship.
Goal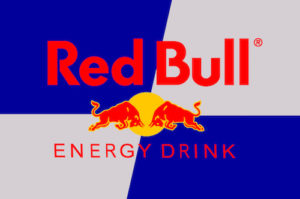 The Red Bull Air Race World Championship is an air race where pilots from around the globe navigate planes through an intense obstacle course. One of the most challenging aspects of the race is that pilots are required to fly at high speeds and at low levels. One of the participating teams, Team Velarde, wanted to create new winglets for their aircraft and make other aerodynamic improvements to increase their overall speed before the second race of the season.
Team Velarde wanted to improve the winglets on their aircraft to increase their racing speed.
Process
Team Velarde wanted to use CFD analysis to investigate their current aerodynamic performance and analyze multiple winglet designs to determine the best fit. First, the team 3D scanned the entire plane to have a complete model for analysis.
Then using the SmartCellTM meshing technology within FloEFD, they were able to address various meshing challenges with increased speed and minimal effort. Since they were able to the analysis much faster than with traditional CFD tools, the team had more time to analyze their results and determine what types of changes they wanted to make.
Air flow simulation technology helped the team analyze the aerodynamics of the aircraft and optimize accordingly.
Results
Preparing the 3D model, generating the mesh, and beginning the analysis calculations took less than an hour. The analysis not only helped Team Veldare select their new wing designs, but revealed other lumps and bumps on the body of the plane that were causing drag.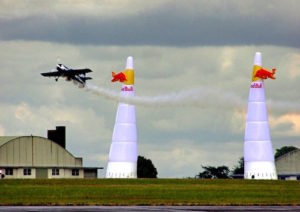 Based on the results, the team decided to modify their current wing design from a clipped wing to a winglet and make other optimization changes. In the end, Team Veldare came in second place during the second race of the season – their best race to date.
Through aircraft winglet modifications, Team Veldare was able to win second place in the second Red Bull Air Race World Championship race of the season.
Optimize Air Flow Distribution
German vehicle plastic parts and components manufacturing company Dr. Schneider Unternehmensgruppe GmbH, used FloEFD to determine car air flow distribution utilizing different air vent designs.
Goal
Dr. Schneider wanted to optimize their car air vent components to improve air distribution. The expansion of the automotive industry has led to significantly reduced development times as manufacturers must continuously produce product variations to stay competitive. This increased speed leaves no time for prototyping and lab testing, instead, engineers must have fast, reliable, and accurate simulations to prove design concepts before manufacturing begins.
Growth and competition in the automobile industry require engineers to have fast, reliable, and accurate simulations to prove design concepts.
Process
Dr. Schneider used FloEFD embedded directly into CATIA for their flow simulation analysis. Since FloEFD embeds directly designers could use their CAD models for analysis without having to do any geometrical preparations.
Since airflow is established early in automobile design, parts must meet precise target specifications. Dr. Schneider wanted to analyze the air flow distribution using two different air vents: one broadband air vent with a bezel, and one without the bezel. Air flow simulation was completed for both vents, giving the company plenty of data to make their final decision.
Results
Dr. Schneider went with the broadband vent with bezel because it provided better air flow distribution throughout the entire vehicle. FloEFD simplified the flow simulation process through its batch run functionality, which allowed engineers to automatically run multiple simulation variations at the same time. Once simulation was completed, FloEFD also generated comparison images for quick and easy analysis.
FloEFD is able to help organizations speed up development times while meeting the strict rules of manufacturers in every sector.
Investigate Optimization Possibilities

NASCAR driver Anthony Kumpen and his team partnered with CFD engineering consulting firm, Voxdale, to optimize their racecar.
Goal
All NASCAR racecars are essentially identical, they utilize V8 engines and can have up to 800 horsepower. They are all subject to the same strict regulations and restrictions like limited rear spoiler size, specific chassis material thickness, or select pre-determined production processes for engine cylinders. It is not unusual for winning cars to be disassembled by NASCAR officials after a race to ensure that all specifications were met.
NASCAR has strict rules and regulations, giving teams very few opportunities to gain any type of technological advantage with their vehicles.
These rules leave very few opportunities for teams to gain any type of technological advantage. Kumpen's team wanted to figure out ways where they could make small gains that followed the rules without having to invest in expensive prototyping, building, and testing.
Process
They decided to study and analyze the aerodynamics of the current car utilizing air flow simulation technologies to determine if there were any areas that could be improved. As a racecar driver, Kumpen believes understanding the engineering behind his vehicle is just as important as actually getting behind the wheel and often spends more time in engineering meetings than training on the track.
NASCAR driver Anthony Kumpen believes the understanding the engineering concepts behind the car is just as important as behind-the-wheel practice on the track.
Since Kumpen's team doesn't have access to a wind tunnel like F1 teams, they needed to find an alternative method to analyze the aerodynamics of the car. Due to strict NASCAR regulations, Voxdale had to investigate what changes would even be allowed and then worked backward to determine what components of the care they wanted to analyze.
Voxdale used FloEFD flow simulation technology to analyze the aero-mapping and overall behavior of the car, in addition to internal flows and those under the hood and body of the car. The team was also able to understand how they could optimize the brake and exhaust cooling systems.
Results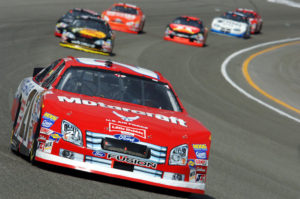 Prepping the modeling geometry of the car took about three days, followed by one day of simulation set up. Once set up was complete, the engineers completed ten simulations and post processing over the course of two weeks. The results of the flow simulations were used to make rapid optimizations under the strict NASCAR rules around scheduling and pre development processes. Voxdale was able to reduce drag and buy the team 0.2 seconds – a significant amount in a closed racing series.
Through air flow simulation, FloEFD helped Kumpen and Voxdale understand the drag issues on the car and optimize for faster racing times.
Flow Simulation with FloEFD
Flow simulation technology within FloEFD provides engineers with the tools they need to optimize designs and decrease development and manufacturing times. Plus, by removing prototyping and testing your organization can also decrease production costs. FloEFD is the flow simulation software organizations need to improve development and create better products.
FloEFD is the simulation software organization need to improve development times and create better products.
Interested in purchasing the embedded FloEFD solution or have other question? Contact us.
Tags: